News from the Stearns History Museum
Keep this page on your radar to see what's fresh out of the vault, upcoming events, new program announcements, upcoming exhibits, historical tidbits, and more.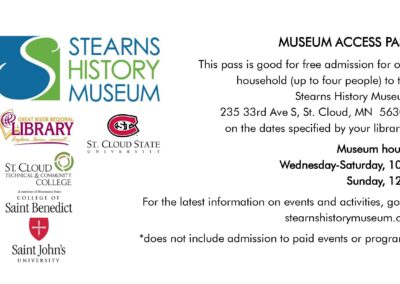 August 21, 2023 - The Stearns History Museum in partnership with the Great River Regional Library (St. Cloud and Waite Park branches) and the libraries at St. Cloud State University, St. Cloud Technical and Community College, and the College of Saint Benedict & ...
Join us September 23rd from 10 AM to 1 PM at Stearns History Museum for a FREE community event, celebrating the 150th Anniversary of the Pioneer Settlers Association! Featuring: Vintage Style Carnival Games Cake Walk 4H Club and FFA Displays Petting ...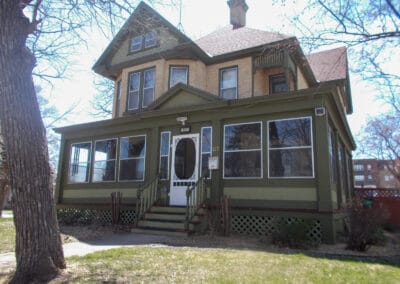 (May 10, 2023) – Got cracks in your plaster? Have windows that need maintenance and repair? Not sure what to do or how to get started? Then this class is for you! Join local expert, Dave Masters, on Saturday, June 10, 2023, from 1-2 p.m. for an informative webinar ...
Stearns History Museum to offer free admission to military personnel and their families this summer SAINT CLOUD, MN, May 18th, 2023 – Stearns History Museum announced it will join museums nationwide in the Blue Star Museums initiative, a program that provides free ...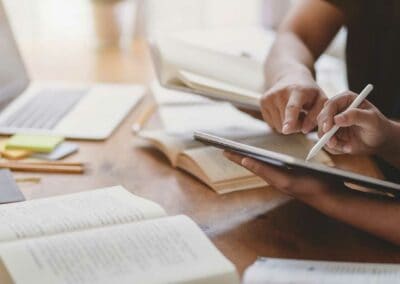 Stearns History Museum is one of more than 40 institutions in 23 counties statewide to receive a grant from the Minnesota Historical Society for the care of three-dimensional collections. The project, Three-Dimensional Collections Evaluation & Clean-up, focuses on ...
Why Treaties Matter: Self-Government in the Dakota and Ojibwe Nations now open!  Many people believe the United States gave land to Native Americans, but the reverse is true. Under pressure, the tribal nations often gave up large portions of their homelands to retain ...
 John Decker, a longtime employee of the Stearns History Museum, will receive the 2021 Zapp Historian Award. The honor recognizes his longtime service to the community and his commitment to promoting the rich history of Stearns County and Central Minnesota.  Each year ...
The Stearns History Museum is partnering with UniteCloud to launch a quarterly book club that connects history to diversity, equity, and inclusion topics that impact our community. These sessions will be led by Minnesota authors who bring a wide spectrum of voices to ...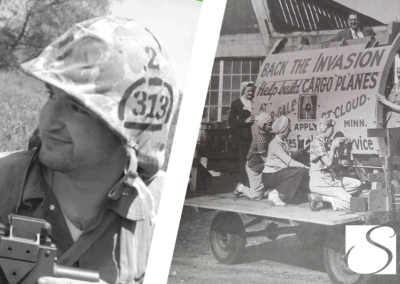 Join us for these WWII Living History Weekends—Learn more here & purchase your tickets online! "At War and at Home: the Living History Experience" Weekend One (At War): Saturday, June 19: 9-4 Sunday, June 20: 9-3 Experience life for the soldiers on the ...
NOTE: This article originally appeared in the February 2021 issue of Crossings, a magazine exclusively produced for museum members. To read the whole story and receive the magazine four times per year, simply purchase an annual membership to the Stearns History ...
The Stearns History Museum Reopens Thursday, January 21! Visitor hours are 9:30 a.m. to 5 p.m. Tuesday through Saturday. Research Center Info: Want to do research? *Appointments are required. Please call the Museum at 320-253-8424. Cost to use the Research Center is ...