How to Support the Stearns History Museum
There are many ways to help our mission thrive.
The Stearns History Museum connects people through the power of history and culture. We strive to provide a unique and welcoming experience that is both fun and meaningful for all visitors. At the same time, our staff and volunteers work steadily to preserve history in a way that will make it accessible and relatable to visitors well into the future. You can make a positive impact in more ways than one, and they're all extremely appreciated. Come be part of our vision today.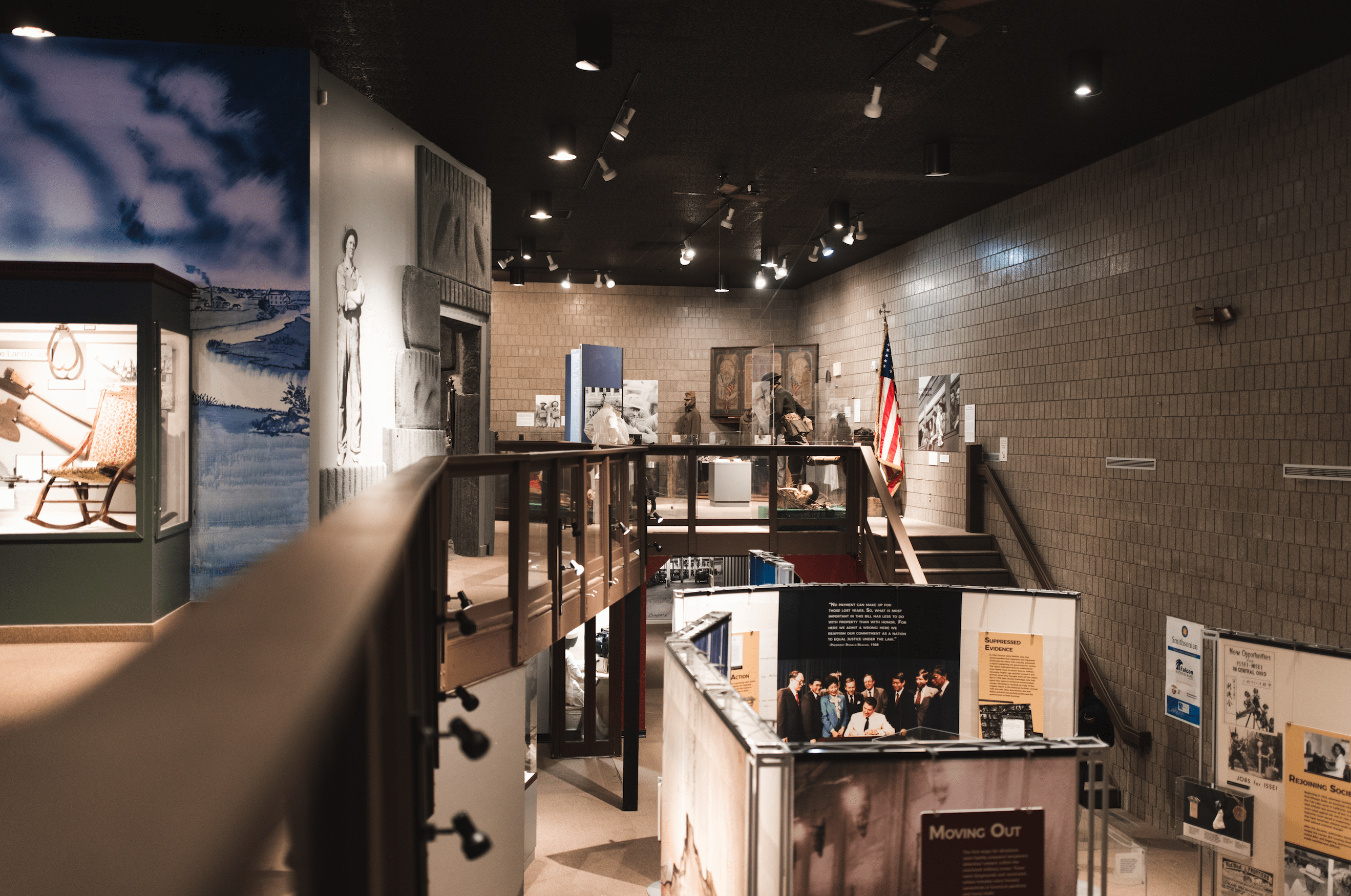 The Stearns History Museum is a vibrant organization, with a passionate staff that has continued to draw a steady stream of interest both locally and globally. Every year we serve our community with an impressive lineup of programs, events, and attractions from our museum headquarters that sits alongside our 80-acre nature park. With walking trails, abundant wildlife, a skateboard park, and a serene getaway from the immediate adjacent surroundings of metropolitan St. Cloud (which also has lots to offer!), our unique setting has long been a beloved part of "what to do" in Central Minnesota.
We sure hope so! Thanks in advance for helping the Stearns History Museum make a positive impact, right here in our region. People like you help us grow what we can offer while connecting more individuals and families to the power of history and culture. If you'd like to learn more or plan a visit, please feel free to contact us—we'll be happy to talk with you further. Contact us today by calling 320-253-8424, emailing us at info@stearns-museum.org, or by visiting us in person. We look forward to connecting with you.