Dear Museum Friends and Family,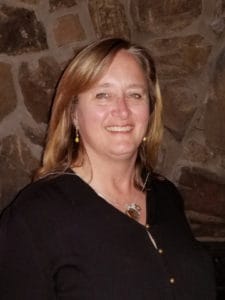 As the holiday season approaches I hope this note finds you happy and healthy. SHM made an impact in our community in 2019!  We broadened our mission, connecting people to the power of history and culture, and created a vision for the future, to be the premier cultural heritage experience in central Minnesota. In 2020 we will unveil a new strategic plan, looking forward and defining our path to our centennial celebration in 2036.
As we move forward every program, exhibit, and project will fulfill our commitment to you in one of four ways:
By Engaging all of us who live in and visit Stearns County and Central Minnesota,
Preserving a rich and diverse history by collecting and curating archival materials and three dimensional objects,
Thriving by maximizing opportunities for innovation, and
Inspiring people to think about our past, our present and our future through the lens of history.
Every day at the Museum you can trace your family tree, learn about customs of the past, explore the museum and Heritage Park, or spend a memorable time at the museum with family and friends.
Don't forgets to stop in to see….
●        a traveling show from the Smithsonian, Righting a Wrong:  Japanese Americans in World War I,I
●        a special Minnesota exhibit Minnesota's Secret Language School (NEWSFLASH – now extended through 2020)
●        and a nostalgic trip back in time through the eyes of children and our toys
We aim to make history a part of your present.
As 2019 ends and 2020 promises more, we ask you to donate to preserve our history. Donate to teach the next generation and to inspire new conversations.
Looking forward to continued conversations with you in the year to come.
Best,
Carie Essig
Executive Director
cessig@stearns-museum.org
320-253-8424