2022 Living History Events
Join us for our 2022 Living History Events: July 9 & 10
Plan on a spectacular summer weekend of World War II re-enactments, entertainment, and memorable historic readings. Ticket sales directly support the operations of the Stearns History Museum. Buy your tickets today—all are welcome!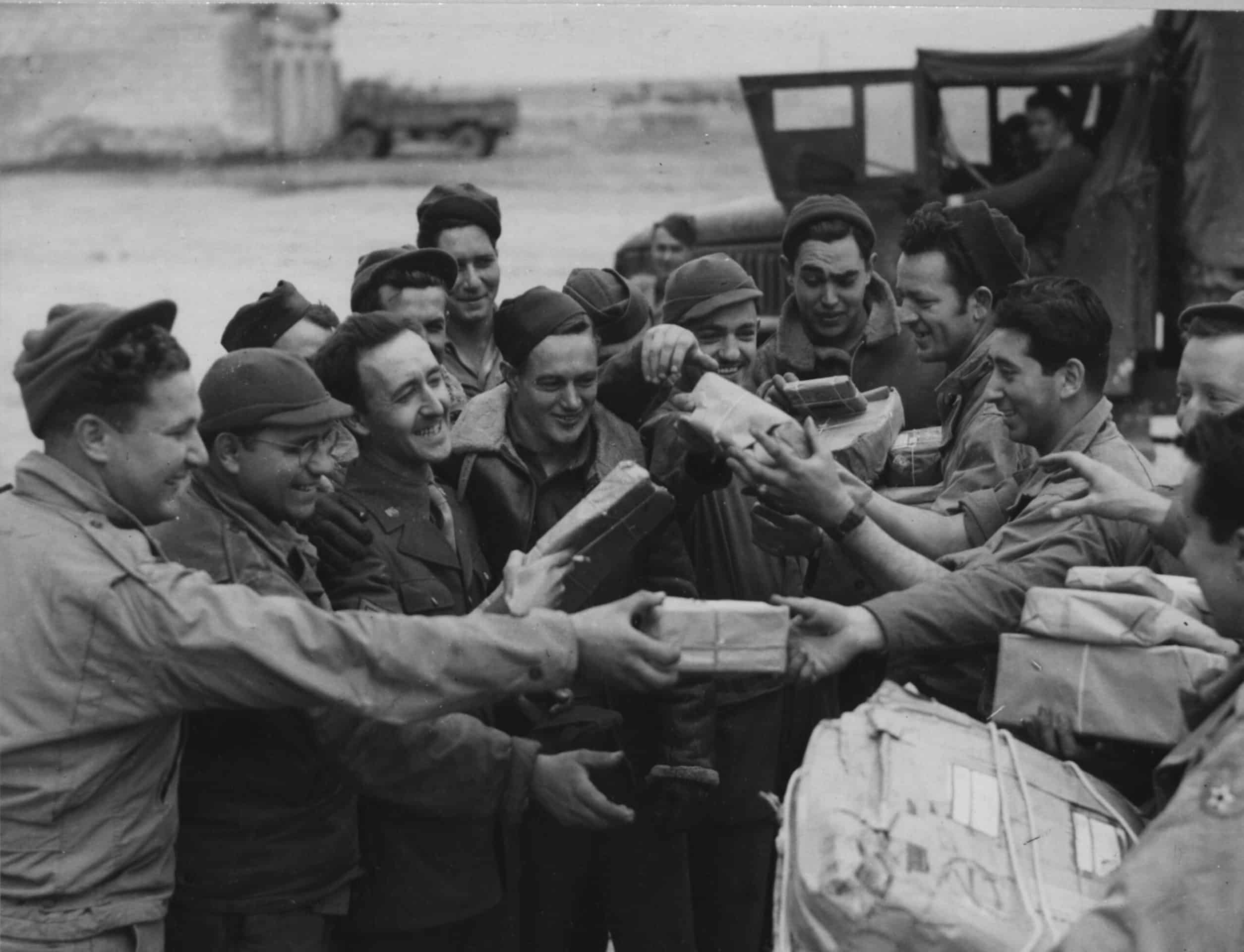 At War and At Home: The WWII Experience

Join us for our annual World War II Living History Event! For one weekend only, the Plaza and Grounds of the Stearns History Museum will be transported back in time to the 1940s. You will be able to visit with re-enactors, see real military vehicles, watch weapons demonstrations, and more! Kids activities will also be available, including a ration game, military drills, a temporary tattoo parlor, and of course different scavenger hunts with prizes!
When: Saturday, July 9th from 9am-4pm & Sunday, July 10th from 11am-4pm
Where: Stearns History Museum Plaza & Grounds
Cost: $5 for Members, $10 for Nonmembers
WWII Living History Hangar Dance
Swing and sway the evening away at the 2022 Stearns History Museum Hanger Dance.  Join us at Clemens Hall, located at the 1940's era Whitney Airfield (now the Whitney Senior Center) for an evening of WWII era music, dancing, uniforms and fun. The war era will come alive with tunes from the Rock City Jazz Band featuring Janelle Kendall and Seams Like Swing. Be sure to dress in your best zoot suit, uniform, or seersucker as there will be a prize for best period costume. Snacks and local beer will be available.
When: Saturday, July 9, 7-10 pm (Swing Dance Lesson at 6:30)
Where: Clemens Hall, Whitney Senior Center, St. Cloud
Cost: $10 per Person
—Want to Be a Historical Re-enactor?—
Sign up here to be a reenactor July 9-10, 2022 for the Stearns History Museum's "At War and At Home: The World War II Experience" living history event. Please tell us what your impression or impressions will be, if you are bringing any special equipment such as tents or vehicles, and if you need any special accomodations. Contact Eric Cheever (echeever@stearns-museum.org) at 320-253-8424 with any questions!  We will also have a Hangar Dance on the night of July 9 that we'd love for you to attend in uniform/period garb!