Janelle P. Kendall (1965-) Janelle P. Kendall became the first female Stearns County in 2003 when she defeated a 30-year male incumbent for the position. Overlooking downtown St. Cloud form her office on the fourth floor of the Administration Center, Kendall said, "Prosecutors are held to a high code of conduct, with rules of candor that exceed those of the private bar." Kendall continues to handle court cases; she personally meets with law enforcement officers, and supervises 23 attorneys in criminal, civil, and juvenile law. Adopted into a farm family, Kendall graduated from Blooming Prairie High School as a class valedictorian; from Hamline University with a degree in business administration; and in 1990, from the University of Minnesota Law School. She worked as a law clerk in the Hennepin County Attorney's Office through law school and found public service an ideal fit for her interests. From 1990 to 1992 Kendall worked in private practice. Finding public service more of a challenge, she moved to the position of Assistant County Attorney in the criminal division for Stearns County in 1992. While there, she handled DWI case, sex crimes, and domestic abuse prosecutions. When the Mille Lacs County Attorney resigned only after six months in office, Kendall was appointed to finish her term. Kendall believes in open communication within her office, in other departments, and in the community. She works with county schools to help children and young adults. Kendall credits her family with helping her succeed as County Attorney. She and her husband John sing together in a local band and are worship leaders. They take an active role in the lives of their two boys.
Judge Elizabeth Hayden (1946-) Elizabeth Hayden became the first female judge north of Anoka County in1986. She knew she was breaking new ground. Born on a farm in LeSueur County, Hayden attended the College of St. Benedict, majoring in social work. She worked for the Willmar State Hospital, Stearns County Human Services, and the Minnesota Department of Human Services in St. Paul before entering Oklahoma City University where she obtained her law degree at the age of 33. It was her work as a social worker that introduced her to the court system. She was often required to prepare paperwork and cases for court. In 1981 Hayden took a position as Assistant Stearns County Attorney. She was the first woman hired in that office. While there, a position for seventh district judgeship opened up. Governor Rudy Perpich appointed her to the office in 1986. Judge Hayden has said it was difficult being the first woman to hold these positions, but she believed at the time, and still does, that the work is important and that she could do the job. She said, "It would have been wonderful to have had a role model and confidant, but the only women judges were in the metro area. Being a minority, while holding these positions, can be a very lonely existence but certainly teaches one to be self-reliant." Judge Hayden believes her Benedictine education has been invaluable to her success in her career and her enjoyment of what she does. She strives to live by the Benedictine philosophy of being respectful of people. Judge Hayden makes an effort to maintain a balance in her life and hopes she has made the path for other women judges wider and smoother.  Hayden retired in 2009.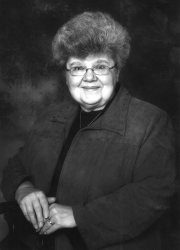 Virginia Marso (1947-) Virginia Marso was the first female attorney in the private practice in the St. Cloud area. She opened the Marso Law office in 1992. Marso was born in Minneapolis and graduated from Columbia Heights High School. Her high school guidance counselor had steered her toward secretarial work, noting she was "detail oriented." Her father advised against college unless she wanted to become a nurse or a teacher. She waited four years before entering the University of Minnesota, majoring in French Literature, which she was told, wouldn't open up avenues for making a living. While there, however, she typed papers for a law student she was dating. She met some of his friends and decided "I can do that." She graduated from William Mitchell Law School in 1978. Marso joined the Schmitt and Johnson Law Firm in St. Cloud immediately after passing the bar. She said Schmitt and Johnson took a chance in hiring her as a female attorney in St. Cloud. Although there were clients who told her she should be home with her husband raising a family, she earned the respect of her colleagues through hard work, putting in long hours, dedication to her clients, and being a team player. She became partner in 1981. She began as general practitioner but gravitated to family law and occasional personal injury and discrimination claims. In 1992, Marso opened her own law firm. In 2002, she closed her law office to care for her college-age son who had contracted meningococcal disease and had extended hospitalization. Currently, she works for St. Cloud Area Legal Services. Marso is married and has three children. She spends her spare time traveling, cooking, and enjoying her baby granddaughter Eleanor.